Unique Digital Presence Is All You Need!
Digital Height is made up of the 2 words which we proud of. Digital and Height. We match all the heights to grow your brand. We have a unique approach to develop a brand strategy that brings ROI.
"She is always ready to assist"
Sharddha was of very good help for me in Linkedin. She has an extensive knowledge in digital marketing and is always ready for assisting her clients. Also she is very ambitious, creative and knowledgeable in her field.
"She understands her client's problems"
Shraddha is amazingly passionate and well versed in all her skills be it Social Media or Digital Marketing. She is fantastic at understanding her client's problems and helping them out of it with the right solutions.
Short message from the person who is behind Digital Height.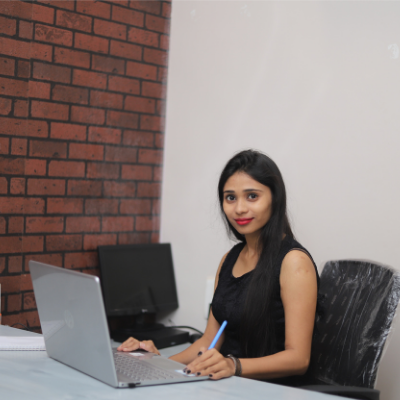 Shraddha Shrivastva
Founder
Me as a Digital Marketer think Digital Marketing is a profession where people are not only responsible for their business but also they are responsible for each and every business they work along.
They have to build not only their own brand but their clients' brand as well. Hence, we have the power of managing multiple brands consider just ours!
Digital Height was my project since I was a freelancer. Your trust and support took me this far 🙂
My vision at Digital Height is to create a difference in branding strategy. I believe in making marketing fun and connectable to the target audience so that they can just love the brand!
Discover a unique approach to take your business to the next level.
This call may help you to show a roadmap of how you need to develop or grow your brand in an effective manner. Book discovery call to discover what unique approach you can adopt to make a difference in your industry.